Education resources for the St John's site
Staff Development and Support Centre at SJH
The Staff Development and Support Centre at St John's has large and small seminar rooms, all with computer facilities. St John's also has a junior doctor / medical student room, which is located behind the Paul Taylor Lecture Theatre. For further information or to book a room, please contact loth.SDSCbookings@nhslothian.scot.nhs.uk. The Guidance and Booking form can be found at the bottom of this page.
Junior Doctor / Medical Student Room
This area is located on the first floor, near to the Lecture Theatre and offers space for quiet study, computers and lockers to hire - contact Marion Wright. Coffee/tea is available 24/7 and there are some rest facilities also available. Swipe access required
Digital Library
The Digital Library at St John's Hospital is located within the newly refurbished Simulation Suite. There are computers for use by NHS Staff as well as those available for University of Edinburgh Students. Swipe access is required for entry into this area. The Medical Education Office is also located at the entrance to the Simulation Suite.
Simulation Suite
The new Simulation Suite at St John's boasts a 4 bedded Simulation bay, large debrief room, Mastery room and meeting room. Around the corner is a further simulation room and debrief room which can be used for undergraduate teaching. Please refer to the Simulation tab on the website for further information. Enquiries can be made through MEDsimulation@nhslothian.scot.nhs.uk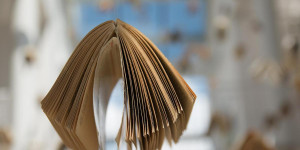 Staff Development and Support Centre