Pan-Lothian, Community and Out-patient specialty templates
Here you will find all trainee rota templates for posts in community settings, including our community hospitals, pan-Lothian posts and posts in out-patient based specialties.
Understanding your rota template
Here is a quick guide to help you understand your rota template.
The print out you will see when you open your rota template is the output from the Scottish Government approval system. Every rota will have been through this process. The template is designed by service teams, checked by the NHS Lothian Compliance team and then sent for this approval. Educational approval is given by the site ADME for FY rotas or the TPD, for HST rotas. Rotas approved after August 2022 will have the ADME/TPD approval added to the bottom of the template.
We'll work through the template step by step.
1. Template description

2. Application of Riddell formula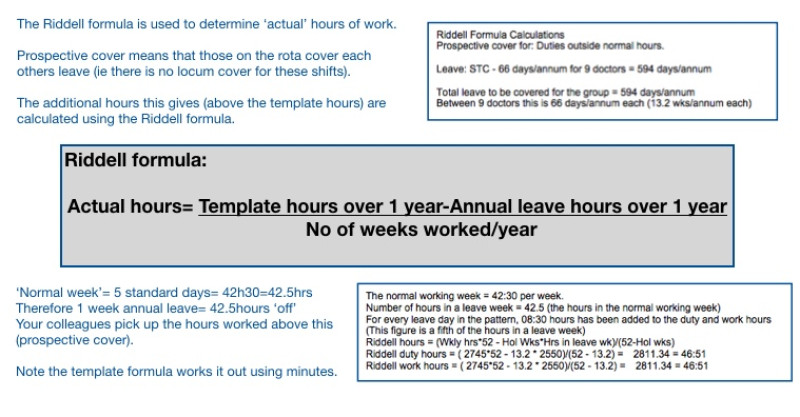 3. Compliance with New Deal contract

4. Compliance with European Working Time Directive

5. Compliance with Scottish Government Guidance